The Film: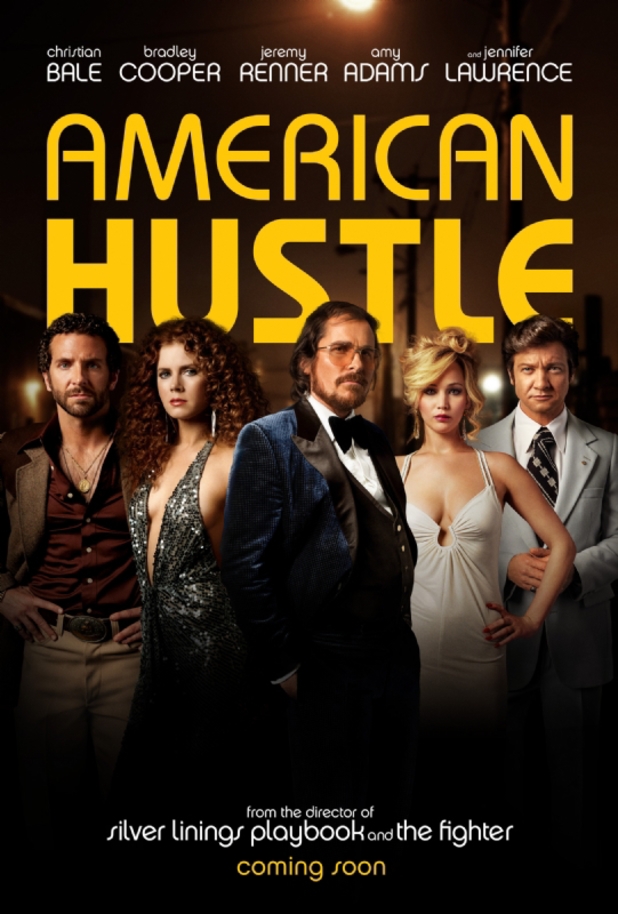 The Dish:
The Reason:
There's more to link a hustle with a brussel (sprout) than the tweeness of a rhyme. This gratin is  as 70's as the perm of Richie DiMaso (Bradley Cooper) and the velvet suits of Irving Rosenfeld (Christian Bale).  Like them this dish understands the importance of gaining a proper crust. It leans heavily on an Italian background- – inviting to the Irving and Richie's mark, Carmine Polito to the party- employing the richness of parmesan and marscapone to help bind it together.  Now, sprouts as a singular hero would be fine, though their vaguely rank aroma when roasted will definitely benefit from a counterpointing sweetness of apple. And it's Rosalind (Jennifer Lawrence)- our ditsy, wayward and surprising voice of reason who really understands why.  She'll tell you that the finest perfumes in the world (and nail polish top coats) always include something rotten in with the delicious. It's that sweet and sour combination which leaves people wanting and coming back from more. It's a principle that holds, whether we're talking about  relationships, hustles- or what you've got hiding in your oven.
The Way:
Serves 4 as a side dish – try it with grilled salmon, chicken, turkey or pork chops
Shopping/foraging
500 g of brussels sprouts, bottoms trimmed and cut in half
1 tbsp olive oil
1 leek, bottom trimmed, green tops discarded, cut in half, rinsed and then cut into .5 cm half moons
1 pink lady apple, peeled and cut into 1 cm dice
115 g marscapone cheese (can substitute for full fat cream cheese)
30 g parmesan cheese
1 1/4 cup of sourdough breadcrumbs
30 g butter
handful of flat leaf parsley, roughly chopped
Here's how we roll
1) Preheat the oven to 180C/350 F and use a tsp of the butter to grease a 23 cm oval baking dish.
2)  Use a microwave, or a steamer over simmering water to steam your brussels sprouts for seven minutes, until a point of a knife slides easily in. Drain well.
3) While the sprouts are steaming add the olive oil to a fry pan and sautee the leek for 7 minutes, until soft.
4) Combine the leek and steamed sprouts with the marscapone with the diced apple in the greased baking dish. Top with half of the grated parmesan cheese.
5) Sprinkle the breadcrumbs over the top of the apple and sprouts and cheese. Add the remaining grated parmesan cheese, divide the remaining butter into small pea sized knobs and scatter over the breadcrumbs. Sprinkle the top with parsley and place in the oven.
6) Bake for 35-45 minutes, until the top is golden and crunchy and your apple pieces have softened. Serve hot.